By: Amy R. Remo – Reporter / @amyremoINQ
Some travel destinations will fondly linger in one's memories.
Such are the getaways that have given you a relaxing haven, a peaceful respite that never lost its luster no matter how many times you've been there in the past—and which, it seems, only gets better every time you visit. For some, it'll be those destinations that have given them an idyllic sanctuary by the sea, with their stunning sun-kissed coasts, shimmering blue waters, and breathtaking sunset views you can soak in while frolicking on pristine beaches—such that the mere thought alone already fuels that deep longing to be there.
In the Philippines, some islands hold an enduring allure that captivates guests many times over. Among them is Mactan—one of the tourist islands of Cebu, a province that has been cited several times by Condé Nast as one of the world's best destinations.
This island alone has long been a favored destination by many tourists, owing to its diverse array of attractions, from its beaches, diving and snorkeling sites, to its heritage attractions, delectable cuisine and island hopping adventures. It has in fact been called many times as a diver's dream, a beachgoer's haven. Indeed, within this 65-sq. km. island are hidden gems that could easily fill up your week's itinerary.
Unique to this destination, however, is the fact that despite the many pursuits that can be had here, it continues to offer a safe and peaceful sanctuary to many—in fact, some even love this about Mactan so much that they have decided to relocate in this paradise haven.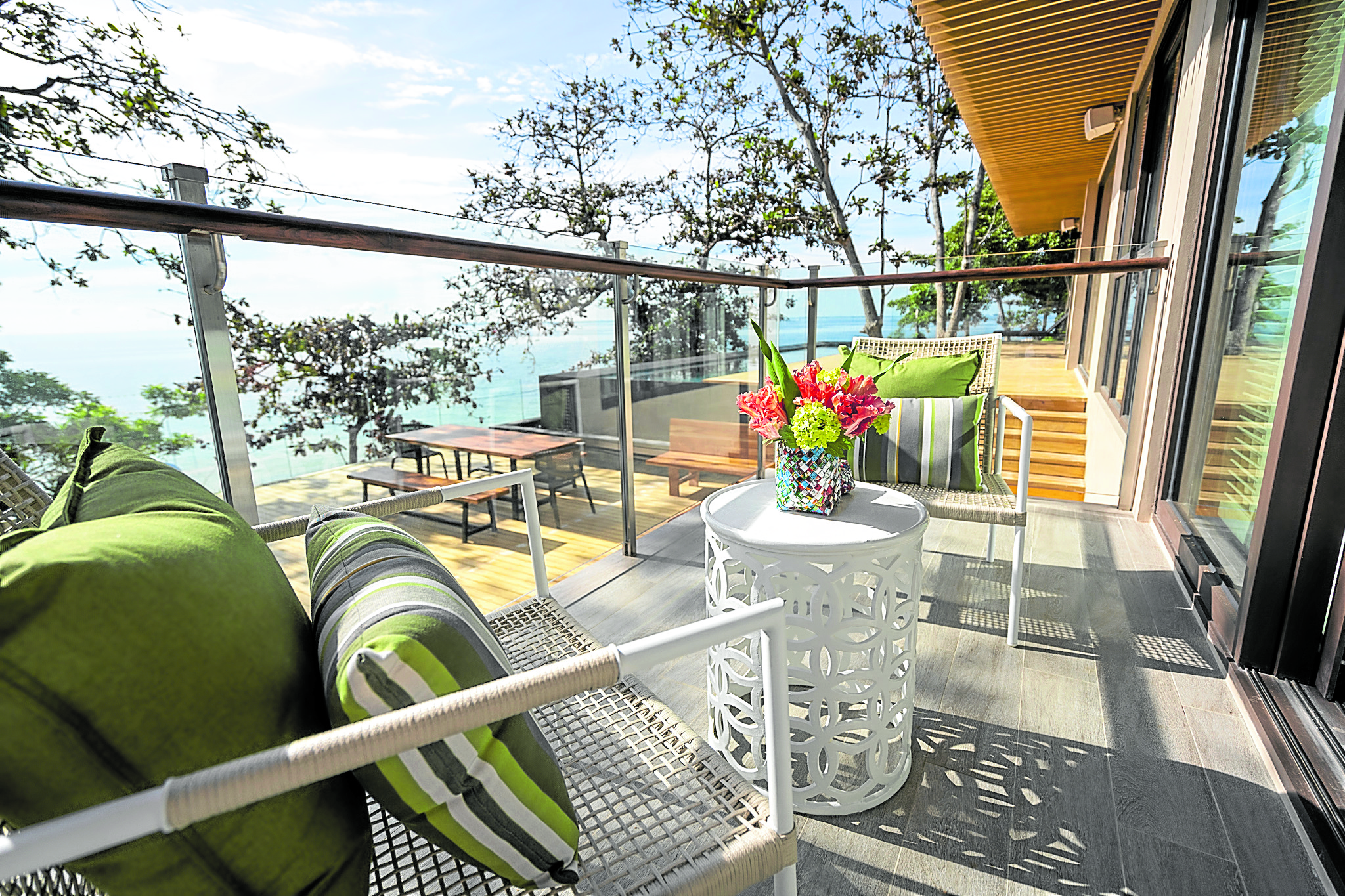 Fusion of modern, idyllic
There are a lot of things that endear one to Mactan.
For one, it's highly accessible given that the island is home to the iconic, world-class Mactan-Cebu International Airport, which is an apt showcase of Cebuano culture, artistry. It's easy to get around, too, given the ample availability of public and private transport options. And because of the many infrastructure projects in the province, traveling from Mactan to other parts of the province such as its capital, Cebu City, has been made much easier.
Setting foot in Mactan Island meanwhile, you'll see a seamless fusion of the modern and idyllic, offering an unfussy charm that makes it a perfect getaway. On one hand, the island has a thriving center filled with all the modern essentials, establishments like retail centers, dining destinations and banks, as well as institutions you may have a need for. On the other, you have the stunning coasts filled with upscale, stylish resorts and beaches that allow you to have an exclusive peaceful respite amid the bustle.
Clearly, Mactan offers not only a sweet travel escape, but also a premium property investment option. Colliers Philippines has said that Mactan is poised to capture business expansions outside Cebu City. And the rising number of new businesses here is seen to further prop up demand for offices and even residential condominiums.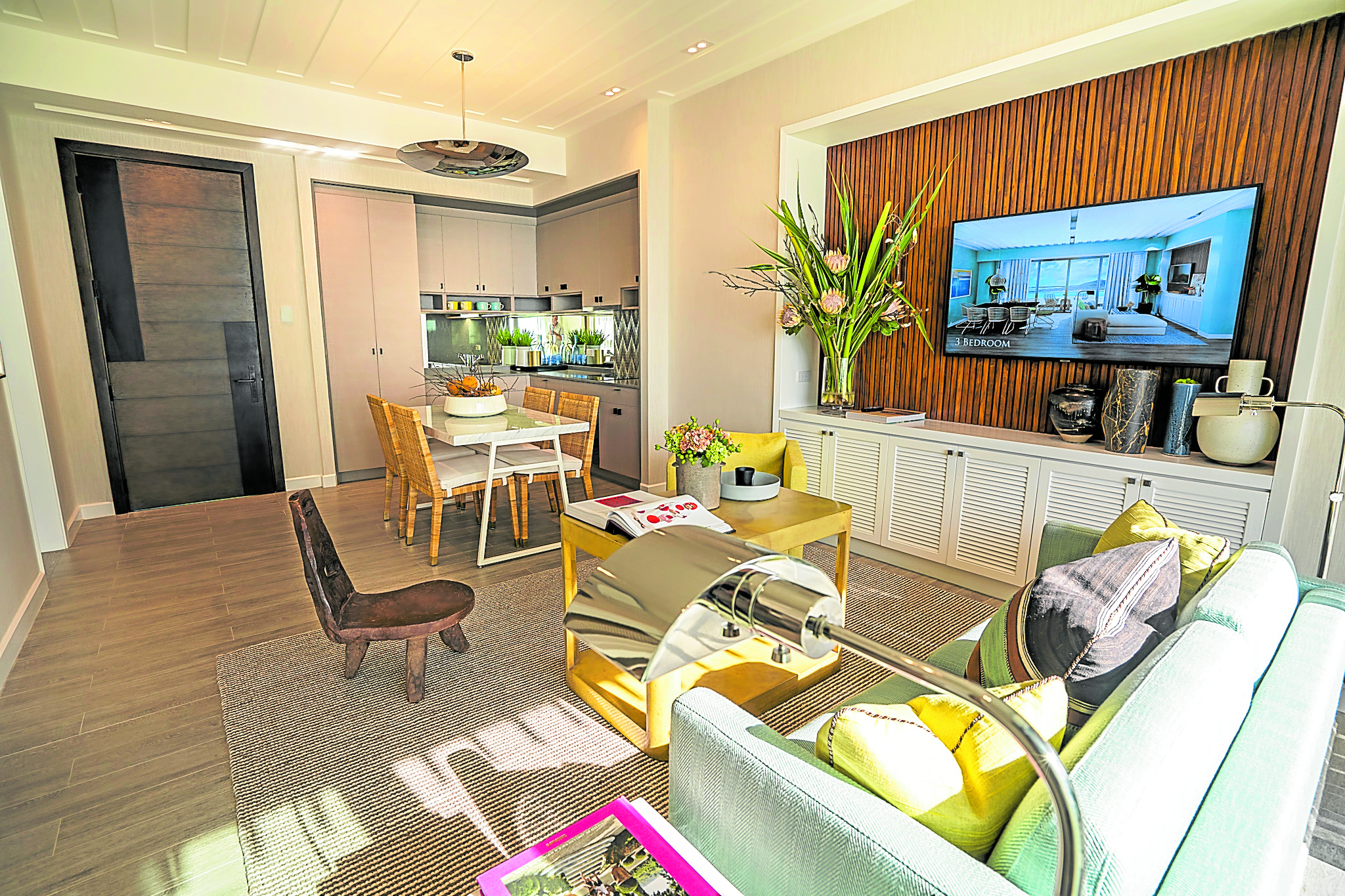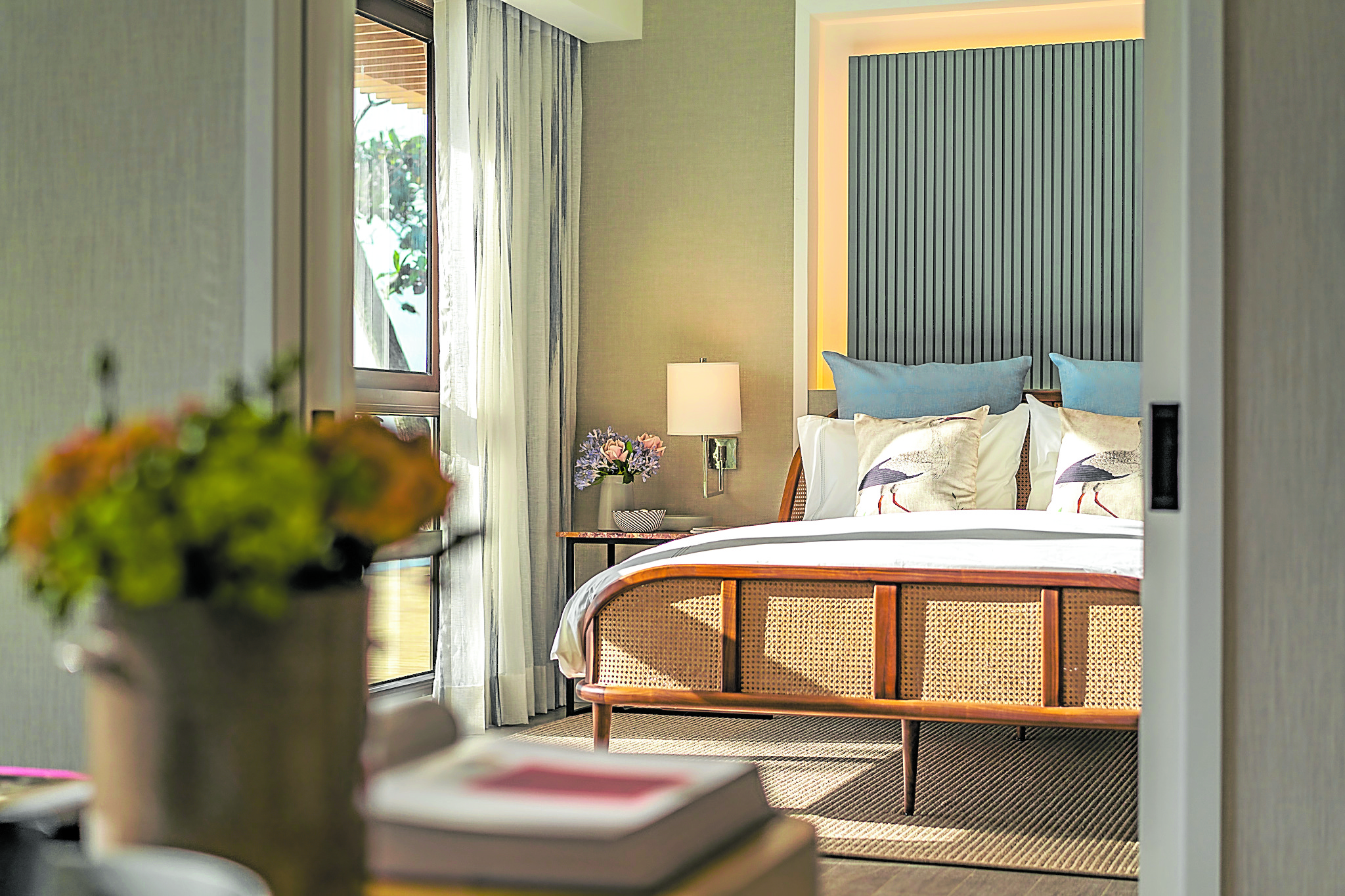 Unparalleled respite
Soon, a new concept offering unparalleled respite and a refined upscale lifestyle will give you even more reasons to be in Mactan.
Rising here is the 5.2-ha Aruga Resort and Residences-Mactan, an exclusive sanctuary turned into an exquisite residential-resort development by Rockwell. Located along Punta Engaño, this private escape does not only offer a premium innovative residential concept that mixes the perks of resort relaxation with Rockwell's signature community living.
Beyond this, Aruga Resort and Residences-Mactan also offers a priceless nostalgic retreat that takes you back to your happy, carefree childhood days of running barefoot on the beach under the tropical sun, while enjoying the tickly, gritty feel of the sand on your toes and the waves crashing on the shore. It offers a refreshing way to commune with nature and revel in the simple joys of breathing fresh air and feeling alive. And today, you can have a home in this paradise island and relive cherished memories as it offers a little over 250 units, including exquisite beachfront villas.
Future residents and guests can soon revel in its soothing atmosphere by its 270-meter private beach, take a refreshing dip in the pool, explore the taste of Cebu at the resort's floating dining hall, or simply take a breather within the property's lush, well-manicured gardens and open spaces. Cap off the day with some gorgeous, serene views of the Hilutungan Channel and Magellan Bay by your balcony.
Aruga Resort and Residences-Mactan is indeed another reason to rediscover Mactan, offering a chance to create new memories, strengthen bonds with loved ones and reconnect with nature. Revel in the realization of your dream destination, seamlessly fusing the modern and idyllic, the bustling and the peaceful, the rustic and opulent.
Read more: https://business.inquirer.net/300476/rediscovering-mactans-timeless-allure#ixzz6R7MzDBmU
Follow us: @inquirerdotnet on Twitter | inquirerdotnet on Facebook